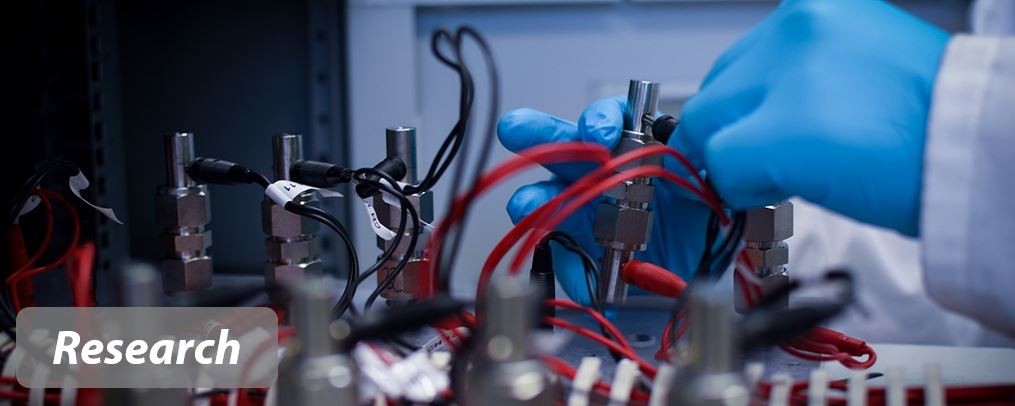 Welcome to the Bavarian Center for Battery Technology
The Bavarian Center for Battery Technology (BayBatt) bundles battery-specific expertise in physics and chemistry, material science and engineering, as well as information technology and economics as a supra-regional competence center at the Bayreuth location.
Its central task is the interdisciplinary research and development of battery storage systems at the interfaces of materials science, electrochemistry, engineering, information technology and economics, as well as university teaching in the field of battery storage systems.
The research focuses on secure high-performance materials, interfacial phenomena and transport processes, smart battery, and networked storage and sustainability encompasses all scales of battery research from atomistic structure, particles, cell components and cell, battery module and battery system to the higher-level energy system.
With this approach, battery systems are researched and developed as an interacting and intelligent system from modules, cells and battery management with the associated mechanical, thermal and electrical components to the functional and active materials of an electrochemical cell.
Applications of the developments are in the field of electromobility, power tools as well as in the stationary sector. BayBatt aims to build bridges between basic electrochemical, materials science and engineering research and the industrial use of the developed processes and models.